Scan (making an impression)
Scans inside mouth with 3D optical camera
After grinding treatment part, we scan affected area with 3D optical camera. This method hardly causes discomfort. Tooth row of affected area is replicated on the monitor in few seconds.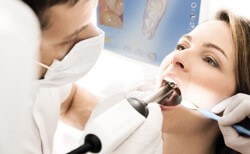 Designing repairing material
Designs repairing material on 3D screen of computer
We adjust shape and occlusion of teeth on monitor from different angles. Then we choose most suitable color from ceramic blocks of various colors.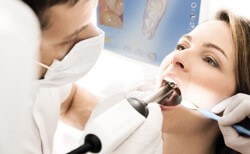 Manufacturing repairing material
Processes with milling machine on the basis of design data
The machine called milling machine (CAM) shaves ceramic block on the basis of design data to adjust repairing material precisely.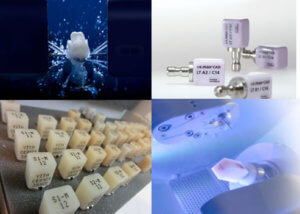 Sets in the mouth
Treatment finishes after setting in the mouth.
We set finished ceramic tooth to the mouth with state-of-art bonding technology. The treatment is now complete. It usually takes about an hour.