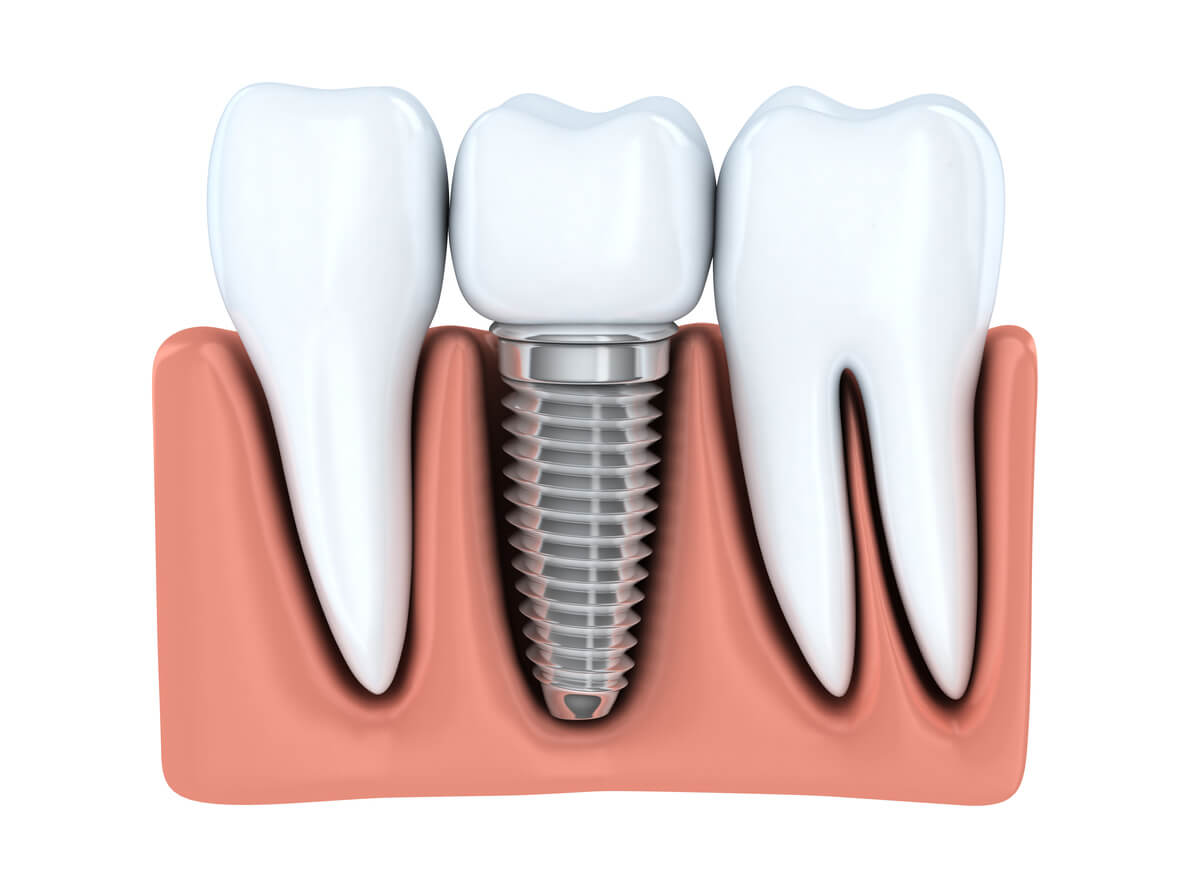 Characteristics of our implant treatment
Recently we provide more and more consultation for dental implant treatment.
My grandmother on the mother's side who motivated me to become a dentist in my childhood died from poor implant treatment.
That is why I did not dare to perform implant treatment.
In addition, we try not to shave good tooth as possible, and we also avoid putting a bridge to replace lost tooth after largely shaving good teeth on both sides.
(Nonetheless, we recommend bridge if there are already prosthetic teeth on both sides of lost tooth, because bridge is more body-friendly.)
I was waiting for regeneration therapy to be established at dental clinical level, but studies in medical industry had a priority over other industry as national policy and research grant for regeneration therapy in dentistry has been reduced significantly.
After ten years in the business, more and more patients desired implant treatments.
At that time, I asked Dr. Yuzo Takahashi, the director of Kodokan Bldg Dentistry, to perform implant treatment instead of me. While he embedded implant, I placed prosthesis which needed bite adjustment for artificial tooth.

From back then, implant treatment received much negative publicity nationwide and I have studied much about implant treatment in both good and bad ways in the past five years.
In addition to implant material with sufficient results, state-of-art techniques and tools, equipment, and supportive staff with high skills are necessary for long-lasting implant treatment which is less stressful for patient.
So, let me explain types of implant and our passion for it below.
Hal Dental Office's passion for implant treatment
Training for staff
We thoroughly provide training programs for staff on techniques necessary for operation.
As well as dentist's skills, assistance provided by staff affects the success of smooth operation with less stress for patient.
In addition to operation itself, "infection" during operation is one of major risks.
Of course operation should be performed in a closed room, and staff who assists operation must distinguish between what and what not to touch clearly.
As stated above, not only doctors but also staff needs to have high skills for dental implant. Therefore we thoroughly provide training programs.
We also provide staff training programs to perform implant operation, which most hospitals don't do.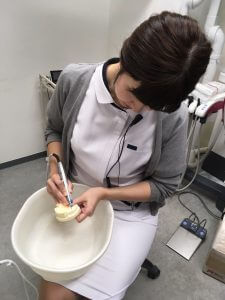 (Of course we use artificial jawbone instead of real patient for the operation.)
Through the experience of (simulated) operation, staff can understand what the doctor is thinking during operation and assist operation more properly.
Our passion for choosing dental implant
Recently many manufacturers sell various kind of dental implant.
The number of manufacturers is more than fifty and each manufacturer has unique features. We chose Nobel Biocare Japan (NB), giving first priority to burden on patients and stability of implant.

The source of security is a long track record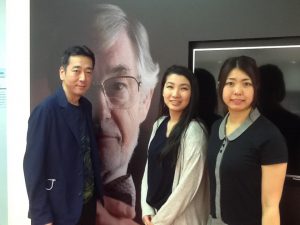 There are several reasons to use dental implant by NB:
First of all, NB's dental implants have a successful track record. The man printed on the wall behind us is Dr. Brånemark, who first put forward dental implant and conducted much research and experiments to enable clinical application. He also built the foundation for dental implant system, which can be acquired only from NB.
In dental implant treatment, screw-shaped "artificial dental root" made of pure titanium is embedded in alveolar bone which supports tooth.
Fixing alveolar bone and dental implant firmly is most important.
Thickness, depth, and shape of alveolar bone vary for each patient.
In other words, dental implant may not be fixed firmly in some cases depending on alveolar bone's condition.
The most important thing for implant is a successful track record.
The successful track record means being used many times.
When bone is much left, treatment is not so difficult. However, in some tough cases, dental implant can be embedded by using certain technique. On the other hand, dental implant is impossible if the bone condition is inappropriate. Therefore, case database system to share reference data for treatment is necessary.
Dental implant treatment has a history of only fifty years, and some manufacturers don't have a record of use for a decade.
Although being designed for long-term use, dental implant has a history of only half a century. Therefore, having a successful track record fosters a sense of safety.
Some companies with less track record have stopped producing implant. In other cases, the company itself has disappeared.
Unfortunately, we can't say for sure that your dental implant lasts for a lifetime.
It is because the condition of mouth changes with age and implant may be broken on strong impact.
In order to use dental implant for a long time, ensuring the stable supply of each part of implant is extremely necessary in such cases.
If certain part is no longer suppled, the dental implant must be removed.
(Embedding dental implant is not so difficult, but removing the whole implant is very difficult.)
Surface shape of dental implant is a key
Generally, dental implant is divided into two major groups: titanium-based implant and HA (hydroxyapatite) coating implant.
We use titanium-based implant which has data of long-term prognosis.
Titanium-based implant takes some time to bond with alveolar bone, but causes fewer inflammation and becomes stable once they bond.
On the other hand, HA coating implant was considered to bond stably in a short time even if there is a little bone left. However, as a result of reading scientific papers on dental implant, I found there are few data to suggest that HA coating implant engrafts in bone in a short time. In addition, apatite coating has a fateful flaw that it peels away in some cases. For these reasons, we don't use HA coating implant.
Precisely controllable implanter with less shake
It may be scary to imagine that the bone that supports tooth is holed with a drill before embedding dental implant.
Drilling with less shake is important at this time.
Drill that revolves at high speed is easy to shake, but the level of shake depends on drill's performance.
The equipment that revolves the drill is called "implanter", and we use the implanter made by KAVO, which is most stable among others.
The implanter by KAVO is very expensive compared to average ones, but it's valuable equipment, so we decided to take up the implanter shown below, which has been released this June.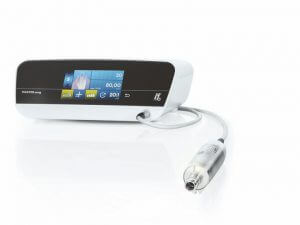 If you have any queries regarding dental implant, feel free to contact us
Dental implant treatment is different with each hospital.
It is very difficult to declare certain treatment to be the best because every doctor has a different understanding on treatment, but at least we give top priority to "minimizing patient's burden" and "making implants stably usable for all time" when we perform dental implant treatment, as we stated before.
As dental implant needs operation and is designed for long-term use, you shouldn't choose it by price alone but rather compare with other dentists and choose the dentist who shares your view.
But then again, dental implant may be difficult for ordinary people to understand.
If you have any question regarding dental implant, feel free to contact us.
We offer treatment tailored to each patient's needs.
CT inspection 15,000 yen (exclusive of tax)
1st implant operation 350,000 yen (exclusive of tax)
2nd implant operation 150,000 yen (exclusive of tax)